InstaSteam Quick Cook Pasta
Zippy Edibles is proud to announce the launch of a new pasta product line under its brand Di Grano, InstaSteam quick-cook Pasta. It is made from 100% Durum Wheat Flour and is pre-cooked with steam that makes it partially instant and easy to cook. Additional benefits include improvement of texture, and reduction of cooking loss which reduces sticking.
InstaSteam Quick Cook Pasta is just like regular pasta but requires considerably less cooking. If boiling in water, it is ready in 5 minutes. If soaked in water beforehand, it hardly requires any cooking and can be served within a couple of minutes if baking or pan-cooking.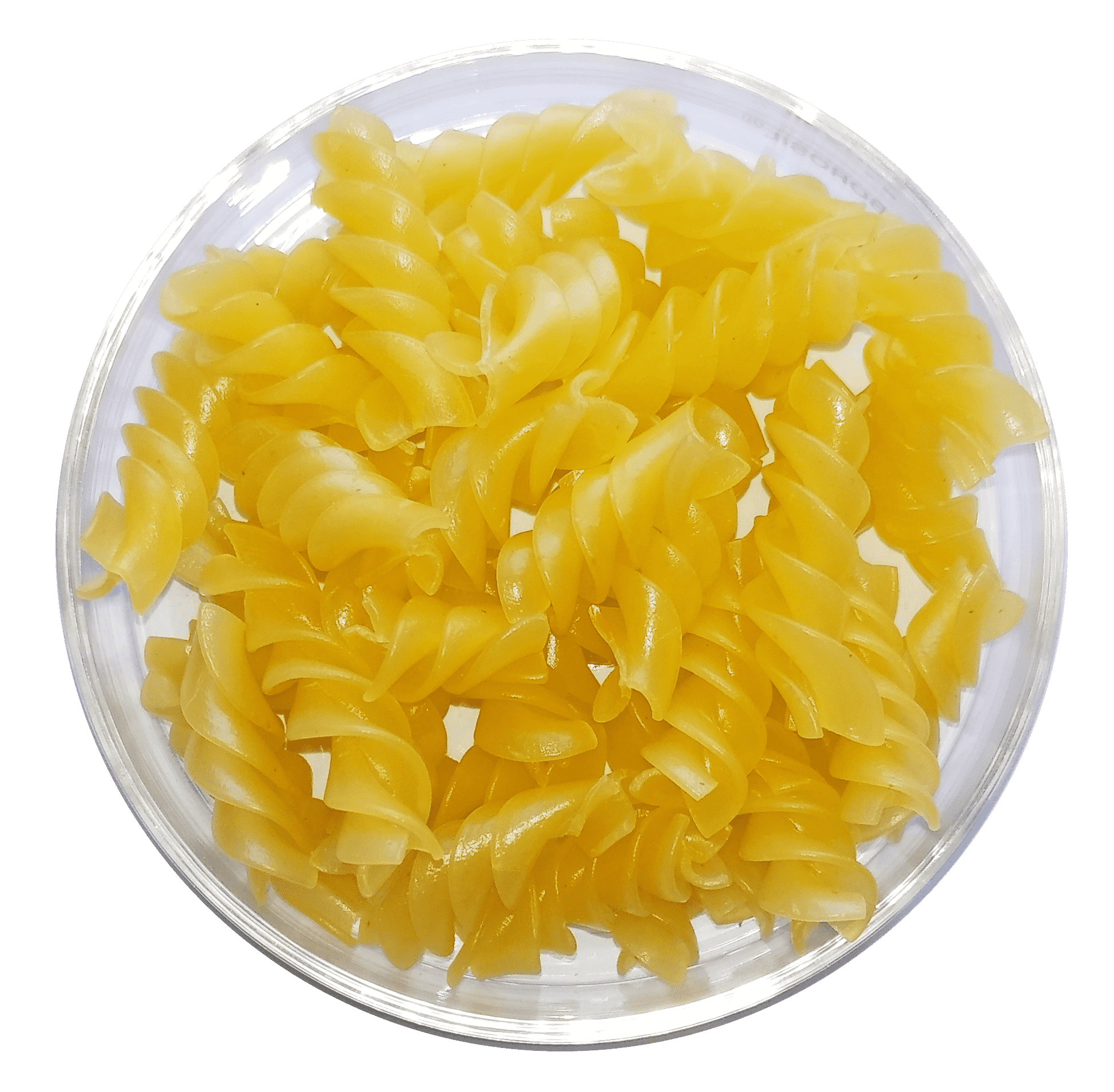 Here's a few ways how InstaSteam Pasta helps the restaurant and hoteling industry by being quick to cook:
Speed: Cooks much faster than regular pasta, which can be helpful in a busy restaurant where time is of the essence.
Portion control: Easier to portion out accurately, which can be helpful for managing food costs and ensuring consistency in dishes. Zippy can provide InstaSteam pasta in 1kg as well as single serve pouches.
Ease of use: Quick cook pasta does not require as much boiling water or as much attention during cooking, which can free up staff to focus on other tasks. Some customers are also able to remove need of steam generators and simply use existing equipment to serve InstaSteam Pasta
Consistency: Quick cook pasta can be more consistent in terms of cooking time and texture, which can be helpful in ensuring that dishes are consistently of high quality.
Convenience: Quick cook pasta can be a convenient option for restaurants that do not have a lot of space or equipment for cooking pasta, or for restaurants that do not want to spend a lot of time preparing pasta.
InstaSteam Pasta is perfect for the HoReCa and Foodservice sector where cooking regular pasta ends up consuming a lot of time and resources and also necessitates the use of additional equipment such as steam boilers. Some of our HoReCa customers have obtained significant savings, and have been able to standardise their processes better, with less than 5mins of cooking time. Standard packing size is 1kg but individual serve sizes are also possible upon order. Available in all standard shapes.
Zippy Edibles continuously strives to make lives better for our customers and bring forth new innovative products. Please contact us to know more